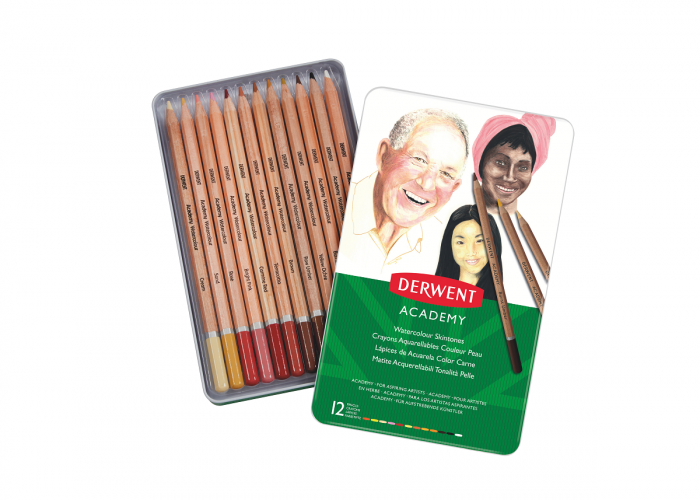 Akvarellpliiats Derwent Academy 12tk. nahatoonid, metallkarbis
Manufacturer Code
2300386
Qty in the package (6 krp)
Qty in the box (72 krp)
5.80€
/ krp
Client Price
5.51€
/ krp
Product Description
Specifications
Availability in stores
Enquiry Form
Product Description
Akvarellpliiats Derwent Academy.
Parim sissejuhatus joonistamise maailma! Academy-sarja pliiatsid sobivad ideaalselt värvimiseks, joonistamiseks ja illustreerimiseks. Neid on lihtne kasutada ning nad pakuvad Derwentile omast kõrget kvaliteeti.
Derwent Academy akvarellpliiatsid on suurepäraseks vahendiks, millega oma maal välja joonistada ja seejärel voolava maali saavutamiseks rikkalikud pigmendid märja pintsliga lahti sulatada.
Segage neid omavahel kokku, et luua uusi värve või kasutage pliiatseid lihtsalt kuivalt.
Sobivad suurepäraselt detailse joonistuse ja maali jaoks, kuna kuuekandilist vart on mugav hoida ja see on hästi juhitav.
Kuuekandiline 6,9 mm kest
Südamik D = 2,9 mm
12 värvi
Nahatoonid
Pakitud mugavalt metallkarpi
Vees lahustuvad värvid
Kvaliteetsed pigmendid
Specifications
Product Details
Specifications

| | |
| --- | --- |
| Manufacturer | DERWENT |
| Manufacturer Code | 2300386 |
| Unit | krp |
| Barcodes | 5028252291675 |
| Qty in the package | 6 |
| Qty in the box | 72 |
Availability in stores
NB! The stock of the stores seen below is not in real time and does not take bookings into account. Check the availability in stores.
Enquiry Form
Enquiry form
Send us a question to get an offer for the goods, if we do not have enough in the e-shop immediately.
Enquiry info