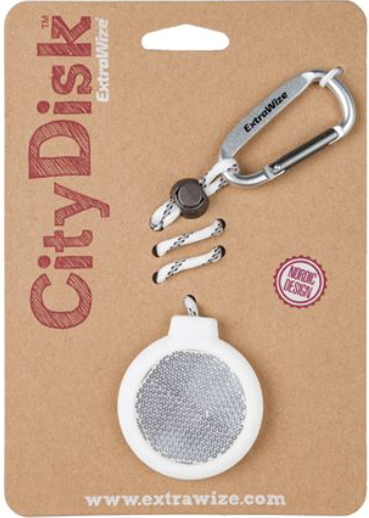 Helkur CityDisk valge (nööri pikkus 15-30cm)
12.50€
/ tk
Client Price
11.88€
/ tk
Product Description
Specifications
Availability in stores
Enquiry Form
Product Description
Helkur CityDisk.
CityDisk on helkur, millega oled üheaegselt nii stiilne kui nähtav.
Sellega võid vabalt minna mõnda uhkesse restorani või ärikohtumisele. Seda võid julgelt kanda ka enda kõige trendikama käekoti või portfelli küljes, kaotamata ühtegi stiilipunkti moepolitseinikelt. Ütleme lihtsalt nii, et sellega võid rahumeeli kas või pingviinide paraadile minna. Kõige selle kõrval ei tasu aga unustada, et tegemist ei ole pelgalt aksessuaariga ning CityDisk on üheaegselt ka väga kvaliteetne Euroopa Liidu standarditele vastav helkur.
Jakile või seljakotile kinnitamiseks on sellel ülitugev karabiinkinnitus
Nööril on klamber, mida saab kasutada õige pikkuse reguleerimiseks
Kinnita jaki või seljakoti külge!
Kanna oma põlve kõrgusel!
Kanna alati helkurit endaga kaasas - see kaitseb Sind!
Näita oma CityDiski - see on Sinu supervõime pimedas!
Specifications
Product Details
Specifications

| | |
| --- | --- |
| Manufacturer | EXTRAWIZE |
| Manufacturer Code | CD01WH |
| Unit | tk |
| Barcodes | 4744457010095 |
Availability in stores
NB! The stock of the stores seen below is not in real time and does not take bookings into account. Check the availability in stores.
Enquiry Form
Enquiry form
Send us a question to get an offer for the goods, if we do not have enough in the e-shop immediately.
Enquiry info