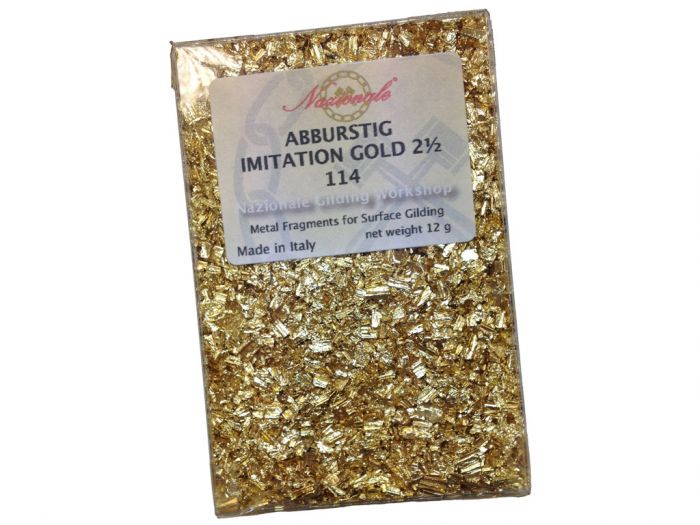 Kuldamispuru 12g 114 gold 2 1/2
Manufacturer Code
02NAABBUR251
11.90€
/ tk
Client Price
11.31€
/ tk
Product Description
Specifications
Availability in stores
Enquiry Form
Product Description
Abburstig ehk kuldamispuru koosneb väikestest 2mm² suurustest metalli tükikestest.
Ideaalne enamike materjalide dekoreerimiseks.
Kasutamisel tuleb arvestada, et aja jooksul võib keskkonnamõjudest tingituna lõpptulemus muutuda.
Specifications
Product Details
Specifications

| | |
| --- | --- |
| Manufacturer | NAZIONALE |
| Manufacturer Code | 02NAABBUR251 |
| Unit | tk |
| Barcodes | 4742547007222 |
Availability in stores
NB! The stock of the stores seen below is not in real time and does not take bookings into account. Check the availability in stores.
Enquiry Form
Enquiry form
Send us a question to get an offer for the goods, if we do not have enough in the e-shop immediately.
Enquiry info