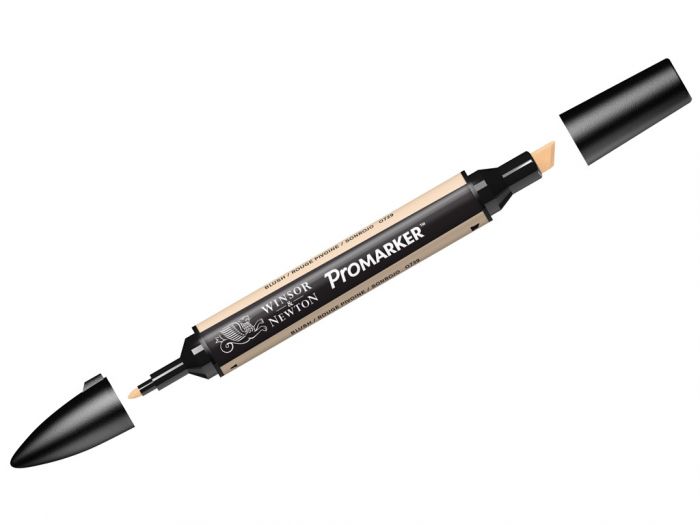 Marker W&N Promarker O729 blush
Manufacturer Code
02WN02031720
3.85€
/ tk
Client Price
3.66€
/ tk
Product Description
Specifications
Availability in stores
Enquiry Form
Product Description
Marker Winsor&Newton Promarker O729.
Winsor&Newton Promarker markerid võimaldavad veatut värvimist ja ühtlast katvust
Markerijoonis ei määri
Promarker markerid ideaalsed töövahendid disaineritele, illustraatoritele, koomiksi tegijatele ja käsitööks
Kõrge kvaliteetsed, alkoholi baasil permanentse tindiga markerid, millel on kaks otsa: lõigatud lai ja peenike ümar
Tint on püsiv ja sobib kasutamiseks paberil, klaasil, plastikul, keraamikal, puidul ja metallil
Läbikumavaid värve saab katta ka mitu kihiti üksteise peale ja ühtlustada, et luua erinevaid varjundeid ja toone
"Click-fit" kork hoiab markerit kuivamise eest (kork tuleks vajutada korralikult klõpsuga kinni)
Specifications
Product Details
Specifications

| | |
| --- | --- |
| Manufacturer | WINSOR&NEWTON |
| Manufacturer Code | 02WN02031720 |
| Unit | tk |
| Barcodes | 02WN02031720 |
Availability in stores
NB! The stock of the stores seen below is not in real time and does not take bookings into account. Check the availability in stores.
Enquiry Form
Enquiry form
Send us a question to get an offer for the goods, if we do not have enough in the e-shop immediately.
Enquiry info