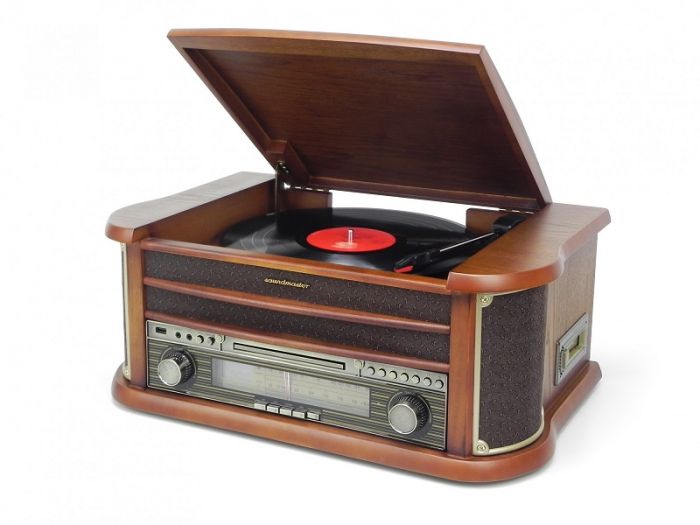 Muusikakeskus Soundmaster Nostalgic NR540
199.00€
/ tk
Client Price
189.05€
/ tk
Product Description
Specifications
Availability in stores
Enquiry Form
Product Description
Muusikakeskus Soundmaster Nostalgic NR540.
Retro stiilis puidust korpusega kaasaegne muusikakeskus.
Vinüülplaadimängija (33/45/78 rpm)
FM-/AM-raadio
75 oomi antenni pesa
CD, CD-R, CD-RW, CD-MP3 plaadimängija
Kassetimängija
USB-liides
Vinüülplaadi-, CD- ja kassetimängijalt ning raadiost MP3 salvestamine USB-mälule
3,5 mm audiosisend
RCA L/R audioväljund
Kõrvaklappide liides
2 x 5W RMS väljundvõimsus
Kaugjuhtimispult
Mõõdud: 51 x 34,7 x 21,7 cm
Specifications
Product Details
Specifications

| | |
| --- | --- |
| Manufacturer | SOUNDMASTER |
| Unit | tk |
| Barcodes | 4005425005728 |
Availability in stores
NB! The stock of the stores seen below is not in real time and does not take bookings into account. Check the availability in stores.
Enquiry Form
Enquiry form
Send us a question to get an offer for the goods, if we do not have enough in the e-shop immediately.
Enquiry info