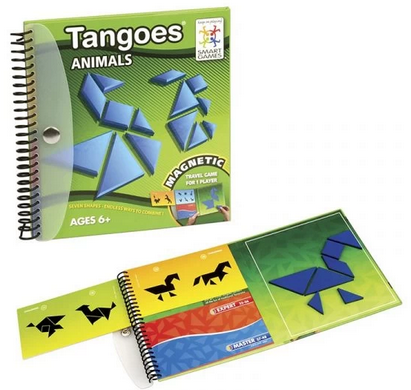 Nuputamismäng Tangoes Loomad, 6+
10.00€
/ tk
Client Price
9.50€
/ tk
Product Description
Specifications
Availability in stores
Enquiry Form
Product Description
Komplektis on 7 magnetilist tangrami kujundit ja magnetalus, millega saab lõputult kujundeid luua. Vali ülesanne ja leia igele tükile oma koht. Kui jääd jänni, siis piilu lahendust vihiku lõpust. 48 loomateemalist ülesannet.
Hea väike mäng kõikjale kaasa võtmiseks.
Specifications
Product Details
Specifications

| | |
| --- | --- |
| Manufacturer | MÄÄRAMATA |
| Unit | tk |
| Barcodes | 5414301518013 |
Availability in stores
NB! The stock of the stores seen below is not in real time and does not take bookings into account. Check the availability in stores.
Enquiry Form
Enquiry form
Send us a question to get an offer for the goods, if we do not have enough in the e-shop immediately.
Enquiry info
Kontorikauba pakkumised
Kleeplint Scotch kahepoolne 12mmx6m, ho...

3.10€

/ tk

Client Price

2.95€

/ tk

Stapler Leitz WOW 5502 Metal 30 sheets

19.90€

/ tk

Client Price

18.91€

/ tk