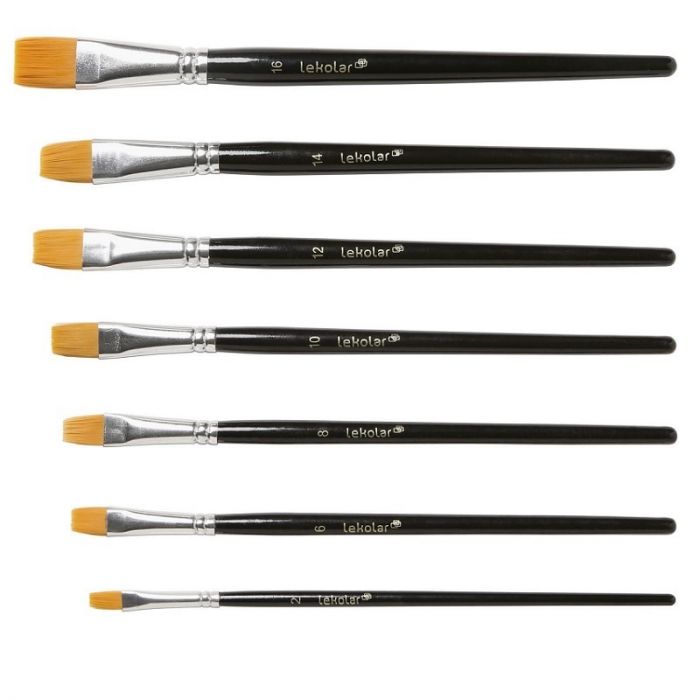 Pintsel sünteetiline, lapik, nr.16, 10 tk
Manufacturer Code
41718-236
11.75€
/ pk
Client Price
11.16€
/ pk
Product Description
Specifications
Availability in stores
Enquiry Form
Product Description
Puidust lakitud käevarrega lame sünteetiline pintsel.
Kõrgkvaliteetsed harjad.
Vastupidav, paindlik
Sobib ka dekopeerimistehnika kasutamiseks.
Kogus: 10 tk.
Specifications
Product Details
Specifications

| | |
| --- | --- |
| Manufacturer | LEKOLAR |
| Manufacturer Code | 41718-236 |
| Unit | pk |
Availability in stores
NB! The stock of the stores seen below is not in real time and does not take bookings into account. Check the availability in stores.
Enquiry Form
Enquiry form
Send us a question to get an offer for the goods, if we do not have enough in the e-shop immediately.
Enquiry info