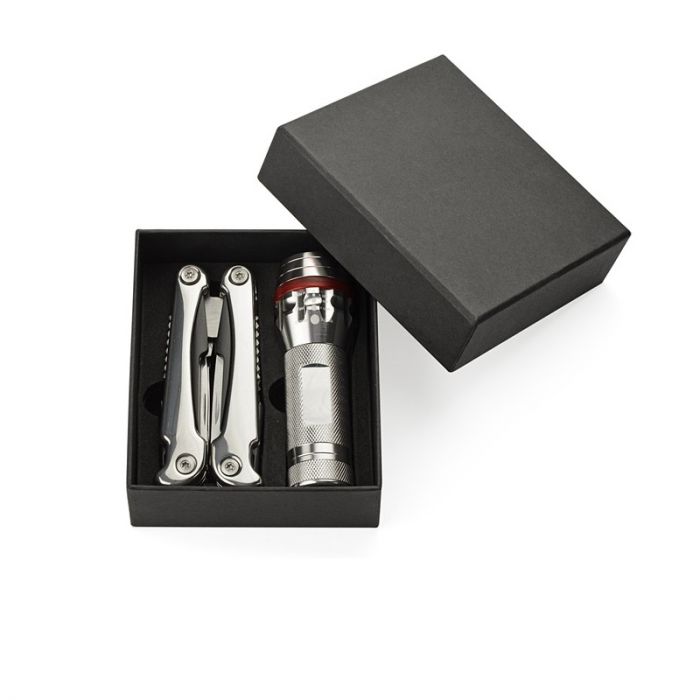 Reisi tööriistakomplekt TINKER
19.96€
/ tk
Client Price
18.96€
/ tk
Product Description
Specifications
Availability in stores
Enquiry Form
Product Description
Reisikomplekt TINKER.
Reisi tööriistakomplekt
Reisikomplektis: taskulamp, mutlitööriist
Väga ereda dioodiga taskulambil on reguleeritav valgusvihk ja 3 valgusrežiimi: tugev, nõrk ja vilkuv
Esemed on valmistatud metallist
Pakitud elegantsesse musta karpi
Specifications
Product Details
Specifications

| | |
| --- | --- |
| Manufacturer | BLUE COLLECTION |
| Manufacturer Code | 29120 |
| Unit | tk |
| Barcodes | 29120 |
Availability in stores
NB! The stock of the stores seen below is not in real time and does not take bookings into account. Check the availability in stores.
Enquiry Form
Enquiry form
Send us a question to get an offer for the goods, if we do not have enough in the e-shop immediately.
Enquiry info
We found other products you might like!