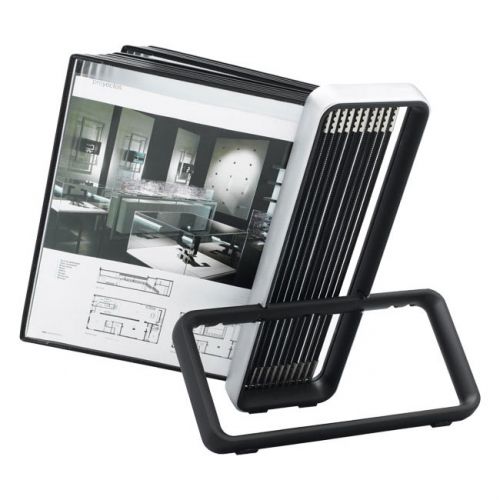 Sirvimissüsteem Tarifold VEO lauaalus A4
75.90€
/ kmpl
Client Price
72.11€
/ kmpl
Product Description
Specifications
Availability in stores
Enquiry Form
Product Description
Immediate one-click assembly Ultra-stable aluminum base 1 Silver brushed aluminum frame Available in A4 size 10 rotating PP or PVC pockets A spectacular shape, high quality materials, and a sleek design. VEO presents, protects and organises all your important documents. A real time-saver for greater efficiency each and every day.
Specifications
Product Details
Specifications

| | |
| --- | --- |
| Manufacturer | TARIFOLD |
| Manufacturer Code | 744107 |
| Unit | kmpl |
| Barcodes | 3377997441077 |
| Qty in the box | 6 |
Availability in stores
NB! The stock of the stores seen below is not in real time and does not take bookings into account. Check the availability in stores.
Enquiry Form
Enquiry form
Send us a question to get an offer for the goods, if we do not have enough in the e-shop immediately.
Enquiry info
Kontorikauba pakkumised
Pastapliiats Penac RBR 0,7mm, must , kl...

1.00€

/ tk

Client Price

0.95€

/ tk

Etikett APLI 70x67,7 Ref.1290,

19.90€

/ pk

Client Price

18.91€

/ pk

Needid Apli 17mm. 100tk/pk.

1.49€

/ pk

Client Price

1.42€

/ pk

Karp Organiser kokkupandav, Leitz C&S S...

11.10€

/ tk

Client Price

10.55€

/ tk

Koopiapaber A4 80g Navigator Universal ...

6.30€

/ pk

Client Price

5.99€

/ pk