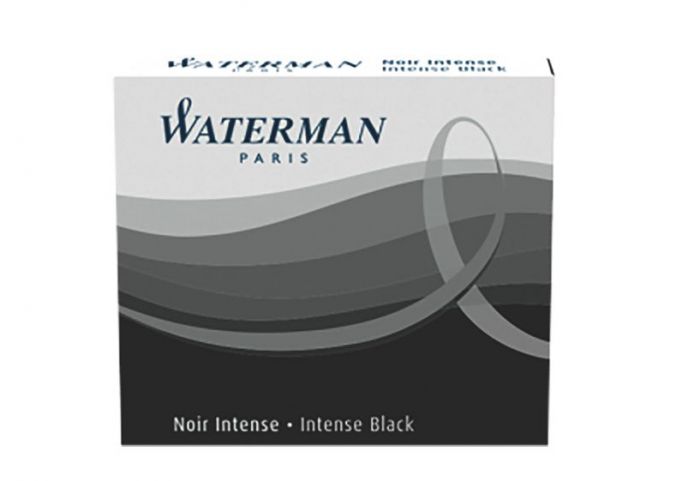 Tindiballoon Waterman International/lühike must, 6tk/pk
Manufacturer Code
S0110940
Short International Cartridge Black for Fountain Pen
Qty in the package (30 pk)
1.96€
/ pk
Client Price
1.86€
/ pk
Product Description
Specifications
Availability in stores
Enquiry Form
Product Description
Short International Cartridge Black for Fountain Pen
Make your special touch as unique as your Waterman. Choose your ink to match your inspiration, and to flow as freely as your ideas.
Features
Product colour
Black,White
Writing colours
Black
Suitable for pen type
Fountain pen
Packaging content
Quantity per pack
6 pc(s)
Tehnilised andmed tulevad kolmandalt osapoolelt Icecat. Me ei võta vastutust nende andmete õigsuse eest.
Specifications
Product Details
Specifications

| | |
| --- | --- |
| Manufacturer | WATERMAN |
| Manufacturer Code | S0110940 |
| Unit | pk |
| Barcodes | 3034325201191 |
| Qty in the package | 30 |
Availability in stores
NB! The stock of the stores seen below is not in real time and does not take bookings into account. Check the availability in stores.
Enquiry Form
Enquiry form
Send us a question to get an offer for the goods, if we do not have enough in the e-shop immediately.
Enquiry info