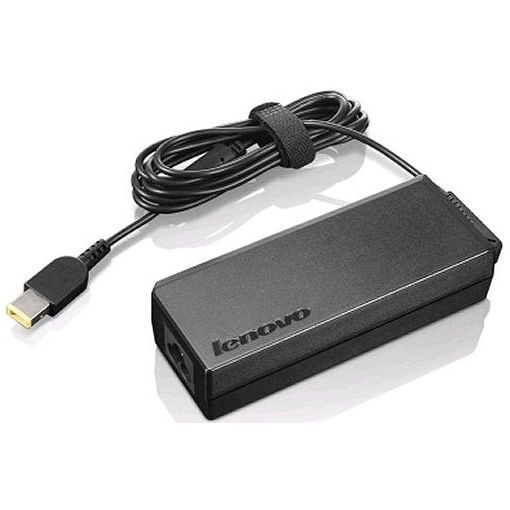 Toiteadapter Lenovo TP 90W AC Adapter Slim tip EU1
ThinkPad 90W AC Adapter for X1 2nd Generation - EU1/Saudi Arabia/Indonesia
39.90€
/ tk
Client Price
37.91€
/ tk
Product Description
Specifications
Availability in stores
Enquiry Form
Product Description
ThinkPad 90W AC Adapter for X1 2nd Generation - EU1/Saudi Arabia/Indonesia
Get power when and where you need it with a spare genuine ThinkPad AC adapter. Keep one in the office, one at home, and another in your carrying case for convenient access to power wherever a wall outlet is available.The ThinkPad 90W AC Adapter for X1 Carbon offers the same specifications as the standard AC adapter that ships with the ThinkPad X1 Carbon laptop.
Features & Benefits:
- For use with the ThinkPad X1 Carbon
- New plug design
- Second adapter for home or travel
- ThinkPad-branded
- 1-year warranty
Weight & dimensions
Width
50 mm
Depth
126 mm
Height
30 mm
Weight
360 g
Features
Purpose
Notebook
Power supply type
indoor
Input voltage
100-240 V
Input frequency
50/60 Hz
Output power
90 W
Product colour
Black
Compatibility
ThinkPad X1 Carbon
Tehnilised andmed tulevad kolmandalt osapoolelt.
Specifications
Product Details
Specifications

| | |
| --- | --- |
| Manufacturer | LENOVO |
| Unit | tk |
| Barcodes | 0887037251588 |
Availability in stores
NB! The stock of the stores seen below is not in real time and does not take bookings into account. Check the availability in stores.
Enquiry Form
Enquiry form
Send us a question to get an offer for the goods, if we do not have enough in the e-shop immediately.
Enquiry info
Kontorikauba pakkumised
Pastapliiats Penac RBR 0,7mm, must , kl...

1.00€

/ tk

Client Price

0.95€

/ tk

Etikett APLI 70x67,7 Ref.1290,

19.90€

/ pk

Client Price

18.91€

/ pk

Needid Apli 17mm. 100tk/pk.

1.49€

/ pk

Client Price

1.42€

/ pk

Karp Organiser kokkupandav, Leitz C&S S...

11.10€

/ tk

Client Price

10.55€

/ tk

Koopiapaber A4 80g Navigator Universal ...

6.30€

/ pk

Client Price

5.99€

/ pk

Liim PVA 40g APLI

0.60€

/ tk

Client Price

0.57€

/ tk