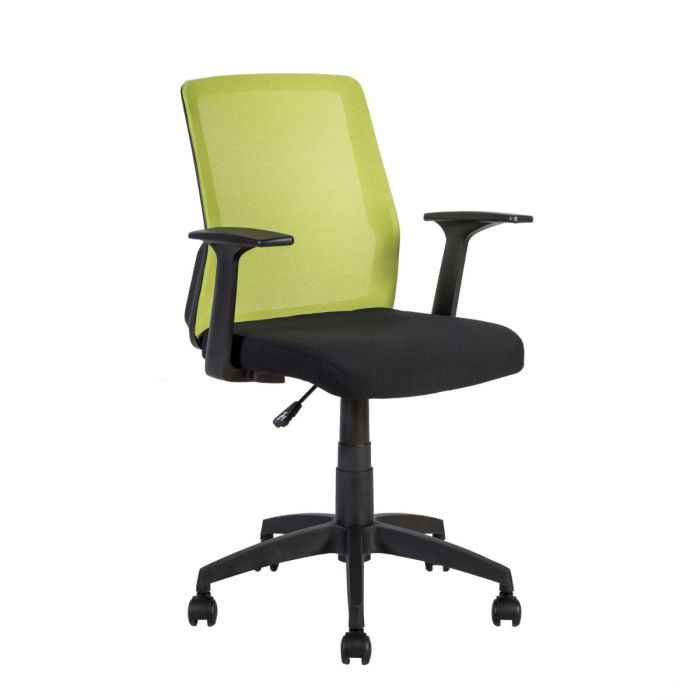 Töötool ALPHA käetugedega, võrkseljatugi 21142, /max 120kg/roheline võrkseljatugi+must iste+ must jalarist
Tooli ei ole võimalik tarnida pakiautomaati.
79.00€
/ tk
Client Price
75.05€
/ tk
Product Description
Specifications
Availability in stores
Enquiry Form
Product Description
Tooli ei ole võimalik tarnida pakiautomaati.
Töötool ALPHA 21142.
Iste: polüesterkangas, musta värvi
Seljatugi: polüester võrkkangas, rohelist värvi
Raam ja käetoed: plastik, musta värvi
Istme kõrgus reguleeritav gaasamordi abil
Jalarist: plastikrist, musta värvi
Rattad: plastikrattad, tihvt 11 mm
Mõõtmed: 60 x 55 x H 87,5-95 cm
Kõrgus: 87,5-95 cm
Kaalupiirang: 120 kg
Specifications
Product Details
Specifications

| | |
| --- | --- |
| Manufacturer | OFFICE4YOU |
| Unit | tk |
| Barcodes | 4741243211421 |
Availability in stores
NB! The stock of the stores seen below is not in real time and does not take bookings into account. Check the availability in stores.
Enquiry Form
Enquiry form
Send us a question to get an offer for the goods, if we do not have enough in the e-shop immediately.
Enquiry info