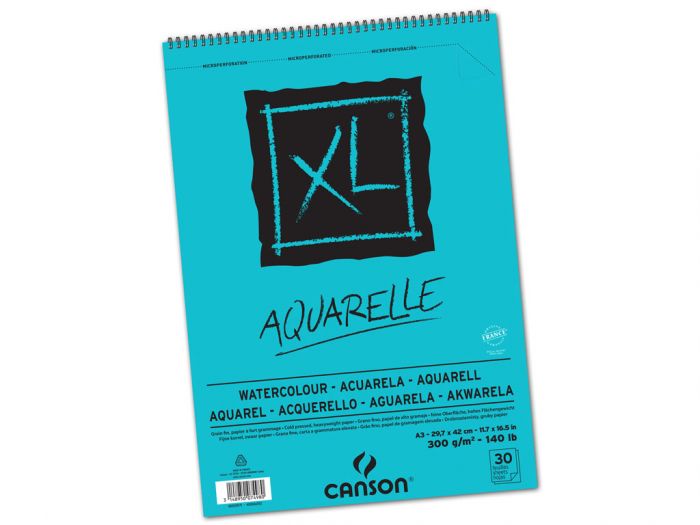 Akvarellplokk XL Aquarelle A3 300g, 30lehte, spiraalköide
Manufacturer Code
02CA00039171
16.10€
/ tk
Client Price
15.30€
/ tk
Product Description
Specifications
Availability in stores
Enquiry Form
Product Description
Canson XL akvarelliplokis on 30 lehte 300g/m2 õpilase tasemega paberit – sobib suurepäraselt erinevate akvarelli- ja märgtehnikate jaoks. Paber on happevaba ja külmpressitud tekstuuriga. Selle pinna koostis tagab suurepärase kustutavuse märjalt. Sobib suurepäraselt akvarelli, guaši ja akrüüli jaoks.

Specifications
Product Details
Specifications

| | |
| --- | --- |
| Manufacturer | CANSON |
| Manufacturer Code | 02CA00039171 |
| Unit | tk |
| Barcodes | 3148950074980 |
Availability in stores
NB! The stock of the stores seen below is not in real time and does not take bookings into account. Check the availability in stores.
Enquiry Form
Enquiry form
Send us a question to get an offer for the goods, if we do not have enough in the e-shop immediately.
Enquiry info