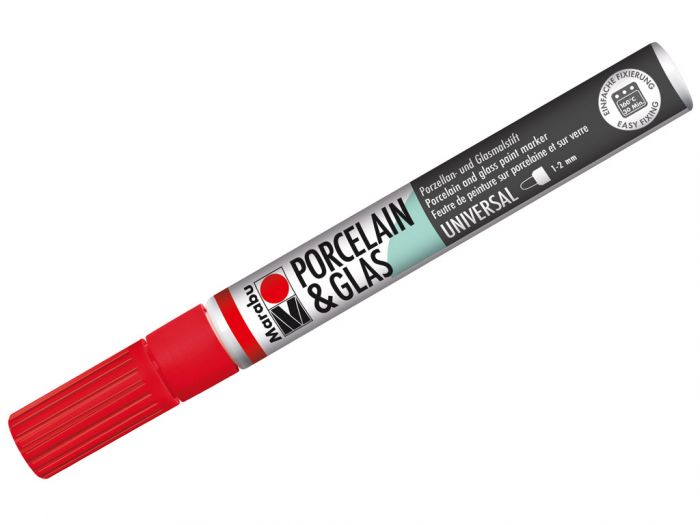 Marker portselanile ja klaasile 1-2mm 125 cherry
Manufacturer Code
02MB12331125
4.20€
/ tk
Client Price
3.99€
/ tk
Product Description
Specifications
Availability in stores
Enquiry Form
Product Description
Kõrgläikega portselani ja klaasi marker.
Sobib ideaalselt portselani, keraamika ja klaasi maalimiseks.
Pumbasüsteem ja suure pigmendisisaldusega tint!
Masinpesukindel (max 50°C) pärast kuumutamist praeahjus 30 minutit temperatuuril 160°C.
Specifications
Product Details
Specifications

| | |
| --- | --- |
| Manufacturer | MARABU |
| Manufacturer Code | 02MB12331125 |
| Unit | tk |
| Barcodes | 4007751369345 |
Availability in stores
NB! The stock of the stores seen below is not in real time and does not take bookings into account. Check the availability in stores.
Enquiry Form
Enquiry form
Send us a question to get an offer for the goods, if we do not have enough in the e-shop immediately.
Enquiry info
Kontorikauba pakkumised
Pastapliiats Penac RBR 0,7mm, must , kl...

1.00€

/ tk

Client Price

0.95€

/ tk

Etikett APLI 70x67,7 Ref.1290,

19.90€

/ pk

Client Price

18.91€

/ pk

Needid Apli 17mm. 100tk/pk.

1.49€

/ pk

Client Price

1.42€

/ pk

Karp Organiser kokkupandav, Leitz C&S S...

11.10€

/ tk

Client Price

10.55€

/ tk

Koopiapaber A4 80g Navigator Universal ...

6.30€

/ pk

Client Price

5.99€

/ pk

Liim PVA 40g APLI

0.60€

/ tk

Client Price

0.57€

/ tk