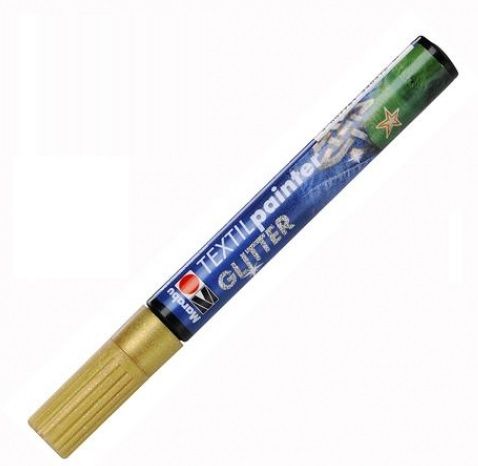 Marker tekstiilile glitter 3mm 584 gold
Manufacturer Code
02MB11903584
4.00€
/ tk
Client Price
3.80€
/ tk
Product Description
Specifications
Availability in stores
Enquiry Form
Product Description
Marabu Textil Painter Glitter marker tekstiilile on vee baasil ja sobillik kasutamiseks kodus, koolis ja huviringides. Tekstiilimarker on mõeldud kasutamiseks enamikele heledatele ja tumedatele tekstiilidele.

Specifications
Product Details
Specifications

| | |
| --- | --- |
| Manufacturer | MARABU |
| Manufacturer Code | 02MB11903584 |
| Unit | tk |
| Barcodes | 4007751340375 |
Availability in stores
NB! The stock of the stores seen below is not in real time and does not take bookings into account. Check the availability in stores.
Enquiry Form
Enquiry form
Send us a question to get an offer for the goods, if we do not have enough in the e-shop immediately.
Enquiry info