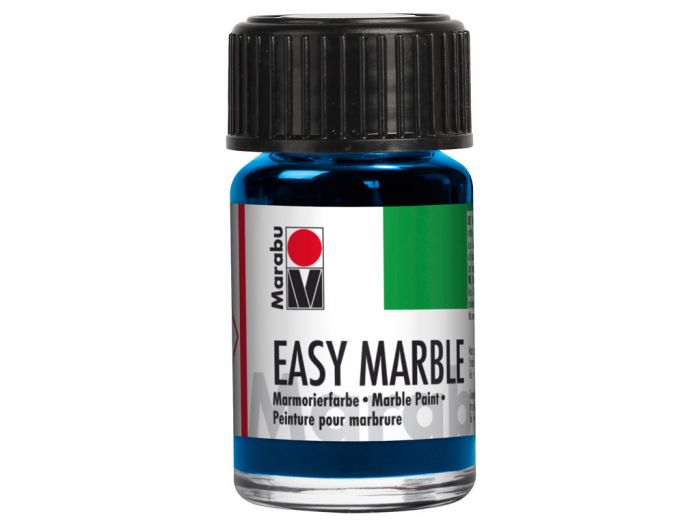 Marmoriseerimisvärv 15ml 095 azure blue
Manufacturer Code
02MB30539095
3.00€
/ tk
Client Price
2.85€
/ tk
Product Description
Specifications
Availability in stores
Enquiry Form
Product Description
Marmoriseerimisvärv Marabu Easy Marble.
Marmoriseerimine on nüüd lihtsam kui ei eales varem: tilk värvi vette ning kangas vette ja välja!
Ideaalne vettekastmise teel marmoriefektide loomiseks plastikule, klaasile, akrüülplastikule, puidule, papjeemašeele, tühjakspuhutud munadele, metallile, vahtplastile, samuti paberitele nagu jaapani paber, paljudele kangastele ja siidile.
Kõik värvitavad esemed peavad olema puhtad ja värvimata.
Värv on valmistatud orgaanilise lahusti baasil ning puutekuiv umbes 15 minutiga.
Värv on peale kuivamist veekindel ning seda võib niiske lapiga pühkida, kuid kaunistatud esemed pole masinpestavad ega pesemiskindlad.
Kogus: 15 ml
Specifications
Product Details
Specifications

| | |
| --- | --- |
| Manufacturer | MARABU |
| Manufacturer Code | 02MB30539095 |
| Unit | tk |
| Barcodes | 4007751089083 |
Availability in stores
NB! The stock of the stores seen below is not in real time and does not take bookings into account. Check the availability in stores.
City

Address

Qty

Phone

Tallinn

Peterburi tee 92e, 13816

4

pcs

(+372) 600 5133