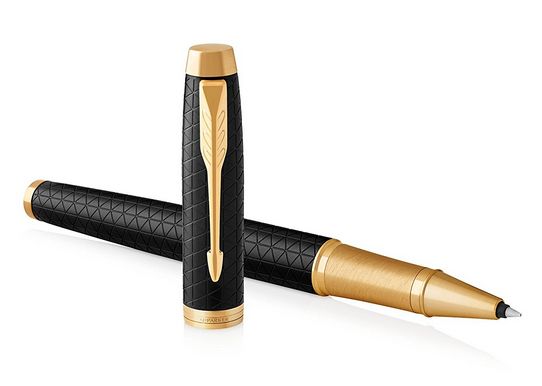 Tindipliiats Parker IM Premium Black GT,Fine Black
Manufacturer Code
1931660
60.00€
/ tk
Client Price
57.00€
/ tk
Product Description
Specifications
Availability in stores
Enquiry Form
Product Description
IM Premium Black/Gold
Highly professional and reliable. An ideal partner with unlimited potential, Parker IM is all at once smart, polished and established. With a durable stainless steel nib and finishes that echo the Parker legacy, every detail is refined to deliver a writing experience that is always dependable.
Features
Product colour
Black,Gold
Writing colours
Black
Housing material
Brass,Gold,Stainless steel
Line size
Fine
Hand orientation
Ambidextrous
Construction type
Stick pen
Clip
Y
Refillable
Y
Packaging content
Package type
Box
Quantity per pack
1 pc(s)
Tehnilised andmed tulevad kolmandalt osapoolelt Icecat. Me ei võta vastutust nende andmete õigsuse eest.
Specifications
Product Details
Specifications

| | |
| --- | --- |
| Manufacturer | PARKER |
| Manufacturer Code | 1931660 |
| Unit | tk |
| Barcodes | 3501179316604 |
Availability in stores
NB! The stock of the stores seen below is not in real time and does not take bookings into account. Check the availability in stores.
Enquiry Form
Enquiry form
Send us a question to get an offer for the goods, if we do not have enough in the e-shop immediately.
Enquiry info